With campuses designed to inspire students in Grades 5 to 12, Blyth Academy provides a unique opportunity for young minds to reach their fullest potential.

ETN Focus: When Blyth Academy's 1st private high school was opened, there were just 12 students in total. Now it has grown to a point where it has 12 schools in Canada, as well as schools in Qatar, USA, Italy, also Blyth Academy Online, Global High School and Blyth Academy International Summers. What do you think are the key factors in your educational approach that led to this success?
Blyth Academy: Blyth Academy's unique experiential learning environment is one of the key pillars of our success. Experiential learning encourages students to be enthusiastic and engaged in their learning process. It brings the classroom to life, and takes the students outside the traditional classroom setting to participate in hands-on learning.
ETN Focus: You offer variety or programs and courses for international students of lower school age, middle school age and final school age (university preparation) in average class size of around 8 students. How, in your experience, does this individual approach support students from foreign countries in their learning performance?
Blyth Academy: Our international students account for 10% of our campus enrollment and are provided with a very personalized educational program. They receive individual attention from teachers and are always engaged with the average class size of fewer than eight students. With such a small class size there is time for significant individual attention for each student – there is no back row with our small class sizes. Our international students are offered a very unique experience as they are fully immersed with Canadian students. They have a wonderful opportunity to improve their language skills and make new Canadian friends.Blyth Academy tailors the program to the individual student. Taking into account each student's learning style and extra-curricular responsibilities; we are able to customize a plan unique to the individual that allows each student to reach their potential.
ETN Focus: Blyth Academy's Global High School is a really attractive opportunity for students of grade 11 and 12, as well as gap year students, to study, while they travel around the globe and even have their classes at local landmarks and cultural institutions. Please, share with our readers more about this school and point out the overall benefits for students of participating in such a unique type of educational experience?
Blyth Academy: We provide an exceptional study abroad experience, delivered in small classes by skilled and personable faculty, in the most remarkable locations around the world. We do this by offering a structured and empathetic environment where young people can thrive personally and academically in storied places that offer boundless opportunities for the eager and curious. Much of our students' personal growth comes outside the formal curriculum and on the field trips, excursions and 'out and about' activities that play such a vital role in learning about other people and their cultures.
Our staff are committed to experiential education in a way that brings learning to life and opens our students' minds and hearts to the richness of other cultures. What's more, their commitment to personalized education enables them to match each student's learning style to the curriculum and their own expectations.

ETN Focus: Please, tell us how working with student recruitment agents helps you reach the right students and families for your programs?
Blyth Academy: We have a growing international student population in our Canadian campuses with students hailing from over thirty-five countries. Our empathetic and experiential approach to learning helps prepare international students for future academic success. Working with recruitment agents allows us to reach families in countries and communities to which we do not have day-to-day exposure and access. International recruitment agents are an important part of our admissions process, helping foster diversity and a dynamic student population at each of our campuses. Agents help develop and maintain positive relationships with families and bridge the gap between our academies and international families.
ETN Focus: It is of big importance to offer all kinds of support, equality with others and social activities variety for international students. Considering this, we are curious to find out what is Blyth Academy's magical formula for successful international student retention?
Blyth Academy: Blyth Academy not only provides a world-class education but also a rich and well-rounded student experience. All students are given the opportunity to participate in various sports activities and teams, take leadership roles in the school including student council and mega-council, and form and run school clubs such as our Model United Nations, the Ski & Snowboard club, Drama club and so much more. Every year, Blyth Academy offers overnight camps, a full community service program, Terry Fox day, fall and winter activity days, Ontario-wide prom, and university tours.
Our campuses do not feature large libraries, luxurious gymnasiums, or aquatic centers. Instead, Blyth Academy students are integrated into the community around them by using and enjoying local libraries, local swimming pools, and local recreational facilities. By using and appreciating the facilities around us, we build a deep relationship with the community at large and give back to our neighbourhoods. By developing these relationships with organizations outside of Blyth Academy our International students are immersed not only in our school community, but with the city in which they are living. This fosters a connection and relationship with the broader community not available anywhere else.
Our partnerships with various learning institutions in the community, such as the Royal Ontario Museum, Art Gallery of Ontario, Toronto International Film Festival and Outward Bound Canada at the Evergreen BrickWorks, as well as many applicable local organizations, further allow us to take students out of the classroom to learn through active, hands-on participation. Experiential learning creates engagement as learning becomes real when it applies to the students' world. By interacting with their peers, their teachers, and their curriculum in real-world settings, students are better prepared for university and life skills develop.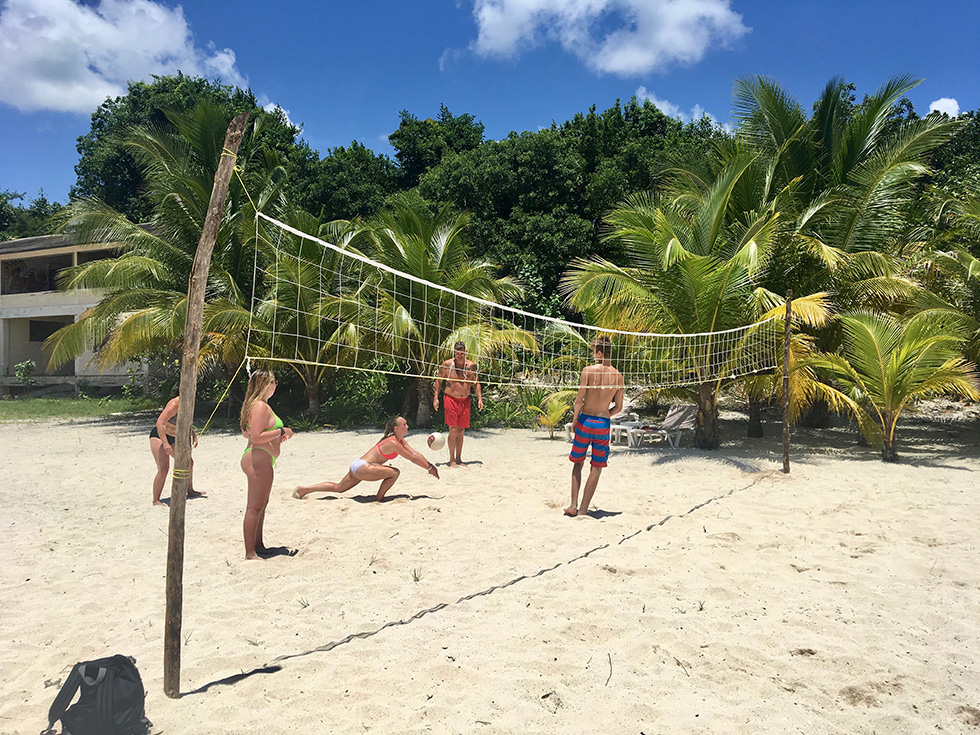 ETN Focus: Which student markets are of main interest for you to conquer for the following year?
Blyth Academy: Blyth Academy has a focus on growing our International student population from a diverse set of backgrounds. We welcome students of all backgrounds and invite them to join us for studies at our schools in Canada, the United States (Washington, DC), and Italy (Florence). Our International Students are immersed in English-language education at all of our schools, with a focus of integrating our students of diverse backgrounds into a united school community.
ETN Focus: And finally, please, let us know if there will be more schools opened in other locations than the already existing ones? What is your vision for Blyth Academy's development in the next 5 – 10 years?
Blyth Academy: We are focused on bringing our unique brand of experiential education and small class sizes to new communities in Canada and internationally. Blyth Academy opens an average of one new Canadian school per year and has a strong international focus with plans to open several new schools globally, including in Italy, Asia, and the United States.