Agents alert! Is Bulgaria on your educators network map? If it's not, you may change your mind after reading this interview. Although a small country, Bulgaria has many things to offer to both locals and travellers from around the world.
And, believe it or not, among those many things there is the opportunity for getting top quality international education!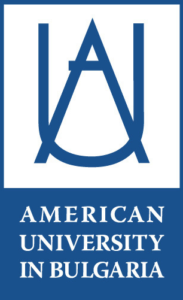 As promised last week, we present you with one of Bulgaria's most prestigious and diverse universities – AUBG – American University in Bulgaria. Our guest is Ms Boriana Shalyavska – Director of Admissions at AUBG.
Find out how AUBG combines the best of two worlds – Europe and the U.S. – in a unique value proposition in our interview with Ms Shalyavska below.
Enjoy reading!
ETN Focus: Please introduce yourself to ETN Focus and tell us a bit more about AUBG – American University in Bulgaria?
AUBG – American University in Bulgaria: I am Boriana Shalyavska, the Director of Admissions at AUBG.
The American University in Bulgaria offers high-quality American education delivered entirely in English. All AUBG students obtain both a U.S. and a European diploma. Through its versatile and flexible curriculum, AUBG prepares young people for the careers of tomorrow. Faculty members are high achievers coming from top schools in the U.S., EU and around the world, who create a culture of academic merit that promotes a global perspective.
At AUBG students share the most fundamental college experiences in a diverse and inclusive community. Most importantly, the holistic approach of liberal arts education and residential campus life prepare AUBG graduates for exceptional professional achievements worldwide. 99.8 % of AUBG alumni find jobs or enrol in grad schools within a few months of graduation. Accredited both in the EU and U.S., the AUBG diploma is a passport to the world. So it is only natural that former students work for global companies across all continents and rate their satisfaction with AUBG at 6.24 out of 7.00.
ETN Focus: What is the importance of diversity in your university? How diverse is your current student population?
AUBG: Ever since its founding AUBG has had a mission to attract and educate diverse students with great academic potential in serving the needs of the region and the world. Close to 50% of the total number of students are international, coming from more than 40 countries.
ETN Focus: When we think about study abroad destinations, Bulgaria is not one of the first countries that come to mind. Can you give us 3 good reasons why Bulgaria (and AUBG in particular) is a good place for international students?
AUBG: Bulgaria is one of the most diverse countries in Europe. Its relatively compact size and accessible highway system means one can travel from seaside to ski slope in a single day. With many hiking trails, protected sites of historic interest, spas, wine trails and opportunities for eco-tourism and adventure sports, Bulgaria is one of Europe's most exciting, hospitable (and affordable) destinations. Clean air, fresh and delicious food, hospitable people are just a few of the treasures Bulgaria offers to its visitors.
Bulgaria and Blagoevgrad – the home town of AUBG – in particular are safe and peaceful destinations for young people worldwide, who would like to experience a European lifestyle combined with authentic U.S. education.
To name 3 reasons to join AUBG:
Experience diversity in our inclusive community with students from 40+ countries. Enjoy a wide variety of exciting events and activities on campus and get the best out of your college years.
Prepare for exceptional professional achievements worldwide! 99.8 % of AUBG alumni get employed or enrolled in grad school within a few months of graduation.
Receive high-quality American education delivered entirely in English and get both a U.S. and European diploma. AUBG is accredited by the same body that accredits Harvard, MIT and Yale in the U.S.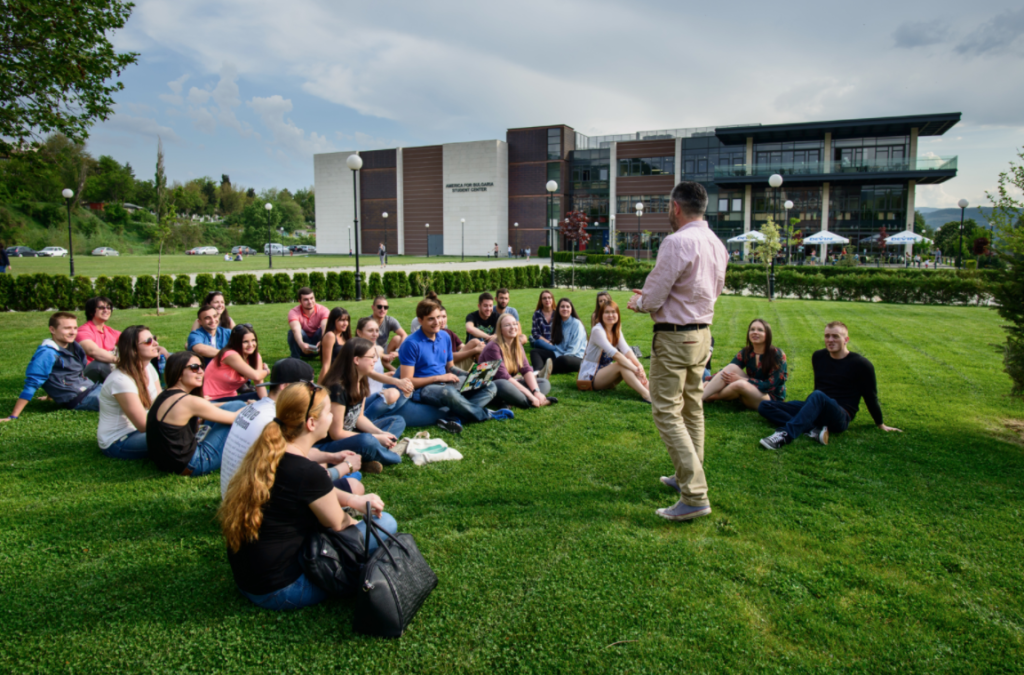 ETN Focus: Tell us a bit more about your international student recruitment strategy. How do you identify your target markets, and what kind of international students are you currently looking to attract?
AUBG: In accordance to our missions, we target high school students from diverse backgrounds, with good English skills and academic potential. We are looking for internationally mobile students with career ambitious, who are risk takers and leaders. We position ourselves as "High-Quality U.S. education that develops your potential, at a great value".
ETN Focus: What channels and tools do you use to promote your programs internationally? Do you think having an agents network is important? How do you support the agents you work with?
AUBG: We have a network of high schools, educational organizations, agents and representatives from more than 15 countries. The personal approach and attention we give to our representatives is the key success factor in working with our partners.
We also use various digital channels. We have a modern website and a virtual tour, Google ads, social media promotions, designated groups for applicants and admitted students as well as a YouTube channel. In addition, we use a CRM system that enables us to personalize communication along the student journey – from prospect to an enrolled student.
ETN Focus: What is your biggest challenge when working with international students? How do you approach cross-cultural differences during recruitment and then on campus? Do you have a recipe for successful retention of international students?
AUBG: We are a young community but we are home to students from over 40 countries. Our Diversity Program kicks off right in Orientation week with a half-day workshop. After that, our dedicated Diversity Team takes care of our students. The Diversity Team consists of a representative cross-section of students, staff and administrators, all of whom get special training. They lead many fun and varied events throughout the year to inspire and encourage students to get involved. The Epsilon Alpha Chapter of Phi Beta Delta honor society at AUBG has a mission to recognize and encourage achievements in the areas of international education and exchange.
Our students live on campus and we have our Health center, Counseling center, Career support, Sports activities, and various students clubs that offer many opportunities for a different kind of learning: one that's just as important. In fact, we go out of our way to encourage students to fully take part in the vibrant program of events and activities offered here.
ETN Focus: Are there any new markets where you see untapped potential for selling AUBG programs?
AUBG: We see very big potential in China and Vietnam and would be excited to engage in partnerships with organizations and people that recognize our distinctive offering. That is, high-quality American style education, at an affordable price, in a unique setting in Eastern Europe.
ETN Focus: Finally, what is your vision for the future? How do you see AUBG evolving in the years to come?
AUBG: We envision a community of diverse and creative students of outstanding potential living and learning together in an engaging and rigorous academic environment on a campus which offers world-class academic, recreational, and residential facilities. Mentored by internationally respected faculty committed to the liberal arts tradition, graduates will be fully prepared for lives of professional achievement, personal fulfilment, and service.