Today we conclude our 4-chapter series of basic strategies for cross-cultural management of international students with an innovative approach. This approach not only has the potential to be extremely helpful, but is also the most captivating and enjoyable one by far. Of course, we're talking about gamification.
So, what is gamification?
In his book "For the Win: How Game Thinking Can Revolutionize Your Business" Kevin Werbach, Harvard and Berkeley alumni currently teaching at Wharton University, describes gamification as the practice of using game elements in non-gaming contexts.
Gamification is probably the biggest and most hyped trend in the startup scene today. It also has a very strong presence in various research fields, for example helping to collect data from AIDS and cancer patients. For example, supermarket loyalty programs, frequent flyer miles and apps like Swarm by Foursquare are all gamification solutions applied in practice.
In recent years, gamification has been steadily making its way into education as well. Various education products and services, e-learning platforms in particular, adopt gamification approaches and solutions. Gamification can be used for cross-cultural management in international education with great success. By opening a really wide variety of opportunities for community building and user engagement, it increases the motivation of international students and facilitates social engagement.
Gamification in international education
Here are just a few examples of education providers that have applied gamification elements on campus or in their programme offerings, all with outstanding results:
Duke University
Duke University offers a programme that uses a gamified system towards conserving energy. The solutions include a competition, a quiz, a flash mob and an honour system. All of them are related to saving energy on campus.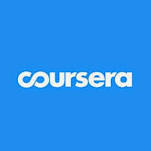 Coursera
One of the biggest free online learning platforms is an initiative of the most prestigious Ivy League universities. Their goal was to build an e-learning platform and offer free as well as entertaining education across the globe. Coursera's gamified solutions enable learners to earn certificates, track their progress, share scores and unlock new levels.
University of Michigan
The University of Michigan brings another example of gamification in higher education. Prof. Cliff Lampe uses gamified systems to provide his students of Informatics with an enhanced and innovative learning experience. Students can focus on their own learning objectives or study in gamified group settings, as well as customize their educational experience.
So, what is your view on such innovative methods for cross-cultural management? Have you considered implementing gamification within your own community of international students? Share your thoughts and experiences in the comments below!