Use of agencies is becoming a cornerstone student recruitment strategy for institutions that focus on student body internationalisation and diversification. Furthermore, finding the right partner agency can be key to successful student retention, too. International education consultants are often the most trusted source of information for families looking to invest into education abroad and the most important connection between students and institutions during the process of choosing, applying and enrolling into a program abroad.

So, what does it take to be a trusted partner on both sides? What are the most important success factors when building and managing a positive relationship between agents and students on one hand, and agents and institutions, on the other?
Find out in our interview with Abid Shabir, Director of Maria Consultancy London – one of the UK's most trusted and fastest-growing international student recruitment agencies.
ETN Focus: Please introduce yourself and your agency.
Maria Consultancy: My name is Abid Shabir and I am the sole Director of Maria Consultancy London Ltd. I graduated from Cardiff Metropolitan University and I hold two master degrees. One is MA and other is MBA. Maria Consultancy was established in 2010 as a UK-based recruitment agency and our registration number is 08301471. Our main business is to promote international education and to represent reputed international education institutions in the United Kingdom.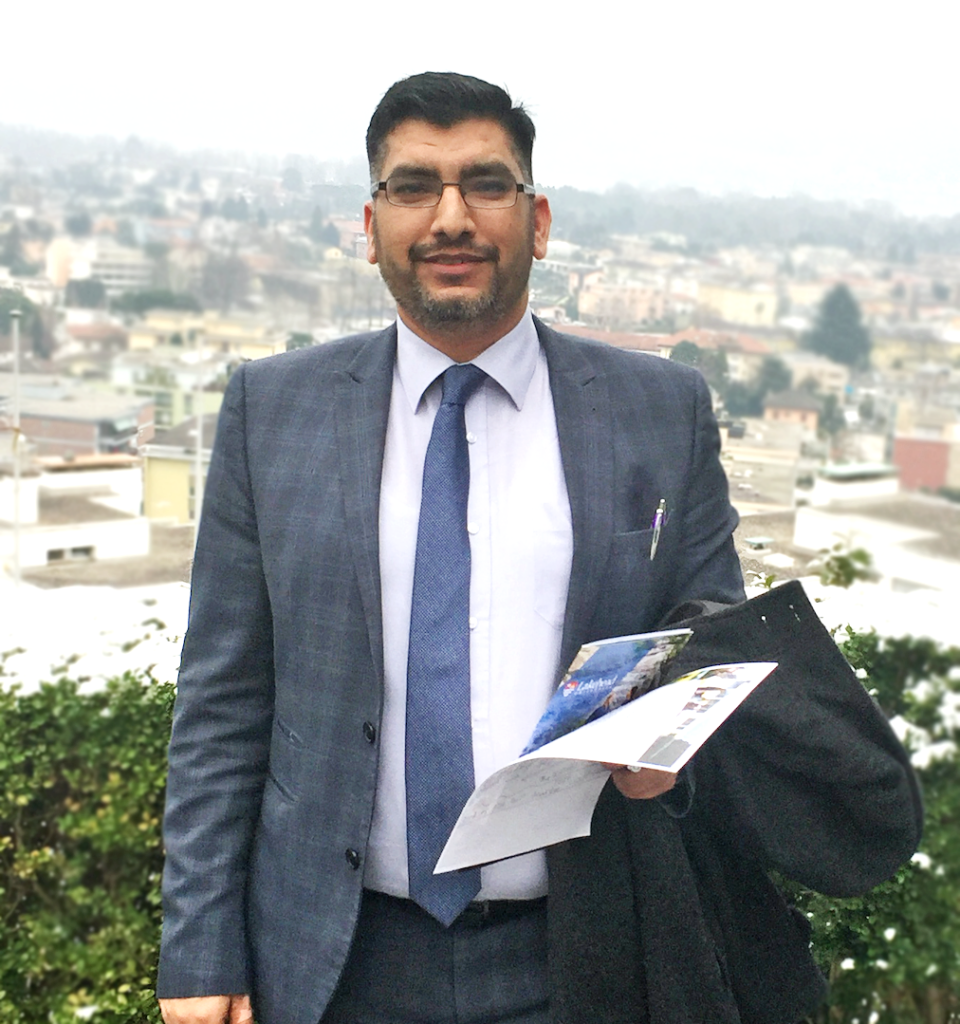 The purpose of our endeavour is to encourage students to fulfil their educational ambitions in several disciplines by guiding them to select internationally recognised universities and colleges. Students who used to think that studying in some of the best universities and colleges in the United Kingdom, Europe, USA, Canada, New Zealand, and Malaysia was a near-impossible dream, have now realised that it is amazingly simple.
ETN: What kinds of international education institutions do you represent?
MC: We represent universities, colleges and boarding schools mainly. We have both public and private types of institutions who are our partners. English language schools and summer camps are another subcategory in our recruitment.
ETN: At your core, you specialise in recruiting students for institutions based in the USA, UK and Australia. What other countries are you looking to expand into?
MC: We are trying to expand business in Europe and New Zealand.
ETN: You recruit students predominantly from India, Pakistan, Bangladesh and Nepal. Are you recruiting from any other countries?
MC: China and the Middle East nowadays are our second most important markets. We are opening new offices in these two regions.
ETN: How do you support educational institutions in meeting their internationalisation and diversification targets?
MC: We give them students from different countries so the class environment becomes more diverse. A varied mix of nationalities helps to create good atmosphere in classes.
ETN: Do you assist students with anything else apart from the admission process?
MC: Yes, we provide them with full visa guidelines and help them to prepare for interviews. We also give them career advice and help them in finding good jobs as well.
ETN: How in your opinion will recent changes in US immigration and visa policy affect the flow of international students from the Middle East and South Asia to the rest of the world? What kind of threats and opportunities do you see in this situation?
MC: It will really affect a lot in terms of education business, as the majority of students now change their intentions of study to UK and Australia. There is uncertainty and students do not feel secure while staying in the US. They also worry that education in the future might not be as helpful or peaceful as before.
ETN: As an agent, how do you build the foundation of trust between you and education institutions, on one hand, and between you and students and their families, on the other?
MC: By regular communication and giving them accurate feedback about market trends and innovations related to market needs. We perform regular visits and maintain constant follow ups. Visiting institutions every 3 to 6 months plays a vital role in our business.
We also use other methods of communication which are extremely helpful: Skype, webinars and social media.
Ethical services, regular communication, understanding students' needs and pointing them in the right direction can build a good relationship. Social media and giving them greetings in some occasions also builds trust. Giving them information about scholarships and up-to-date knowledge about current education offers, as well as inviting them to open days builds good relations and trust.
Parents get feedback from existing clients and as our main business is referral, providing ethical services and satisfaction is the only way to make parents trust you. Offering them school visits before student enrolment, giving feedback on student scores and results also build trust and a strong relationship.
ETN: How can an international education institution get the most out of its relationship with you?
MC: Relationship with us can be productive if they give us quick reply to our inquiry and secondly offer fam trip and invitations for different activities. Send us regular promotion and give us up-to-date information about new programmes. Take care of commission structures and pay invoices on time. Help to recruit further students by allocating marketing budget for agents and assisting us in marketing campaigns.
ETN: What is your competitive edge over other student recruitment agencies?
MC: We have our own database of more than 6000 students and we send messages and promotions to our existing clients on a regular basis. That is our success story. We receive inquiries through our existing customers and our students refer new students to us every day. This is our main competitive edge. Secondly, we work actively on major markets like USA, Canada, UK, Australia and Europe, which gives us the opportunity to maximise business and increase our business clients ratio.
***
Images courtesy of Maria Consultancy.