Latin America is a land full of untapped resources and opportunities, and Bolivia is no exception. In 2008, The Global Entrepreneurship Monitor revealed that in spite of being one of the region's poorest countries, Bolivia had the highest entrepreneurship potential in the world.
How has the Bolivian entrepreneurial climate changed ever since? What is the local people's mindset on economic opportunities and what role could education play to foster awareness and belief in their ability and power to achieve and sustain prosperity?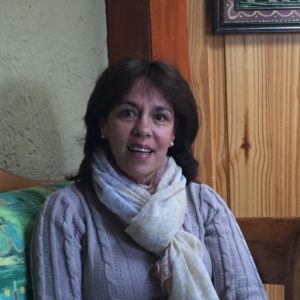 We are delighted to present you with the next speaker within the upcoming ETN Talks: LATAM – Patricia Maldonado.
Winner of the Women of Excellence – Entrepreneur (Americas) Award in 2014, Patricia is the successful owner and manager of Nanay SRL – a socially responsible, Fair Trade-certified Bolivian company that produces and exports knitwear for babies and children. Nanay works with 600 knitters and handcrafters in Bolivia and exports production to the USA and Europe. By installing local women as heads of production groups, the company encourages female entrepreneurship in the country while flourishing as a wonderful source for beautiful artisan made knitted clothing.
College and university education opportunities in Bolivia have been growing over the last years. Nevertheless, international education is a desire for many Bolivian students who believe that local education still does not provide the level and quality required to be competitive in an increasingly entrepreneurial world.

For me, learning the concept of sharing knowledge and making the people around you feel needed and important were the main benefits of studying abroad, which very easily applied to the entrepreneurial landscape in Bolivia, made all the difference and helped my company be on top.
Patricia will be speaking about her experiences with travel education and her insights into the entrepreneurial landscape of Bolivia at the ETN Focus Workshop on 19-20 September in La Paz, Bolivia.
Visit Nanay's website to see the difference Patricia and her company make for Bolivian women, entrepreneurship and the local community.